Twinz'Up
electric corkscrew
With Twinz'Up, discover the reference of the electric bottle opener, already sold to more than 100,000 copies in the world. A model of efficiency, design and durability, it is the essential accessory for the wine lover.
What does the Twinz'up box contain?
The Twinz'Up box is perfect for a Christmas or birthday present.
 It contains an electric corkscrew, a foil cutter to easily remove the bottle's protection, a charging base and its charger, as well as an elegantly designed gift box.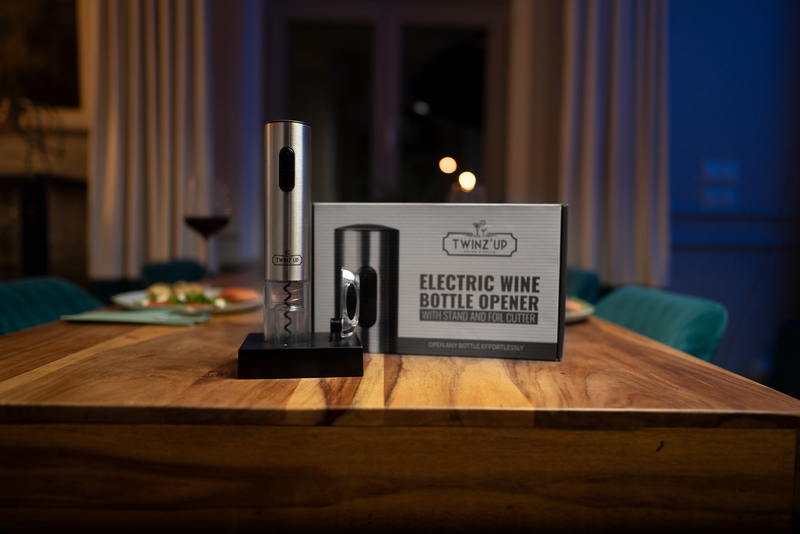 How to use your Twinz'up electric corkscrew?
Follow these very simple steps
Remember to recharge your corkscrew before first use
Remove the bottle protection using the capsule cutter
Put the corkscrew on the neck of the bottle and press the bottom button
Press the top button to lower the corkscrew cork and retrieve it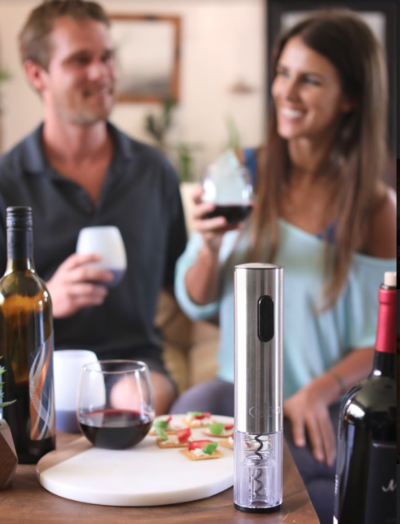 I bought this corkscrew as a gift. The box is very beautiful. The very practical corkscrew allows you to uncork a bottle easily and effortlessly. The design is really nice. I'm so jealous that I'm thinking of buying myself the same one.
Offered at Christmas, used regularly. Perfect product and very design
This is the 4th one I buy. The first was for me the others as a gift for family and friends and I am still very pleased with it. I like its elegant style, easy to use refillable so always ready to uncork a good bottle.
Your turn to test
the TWINZ'up electric corkscrew